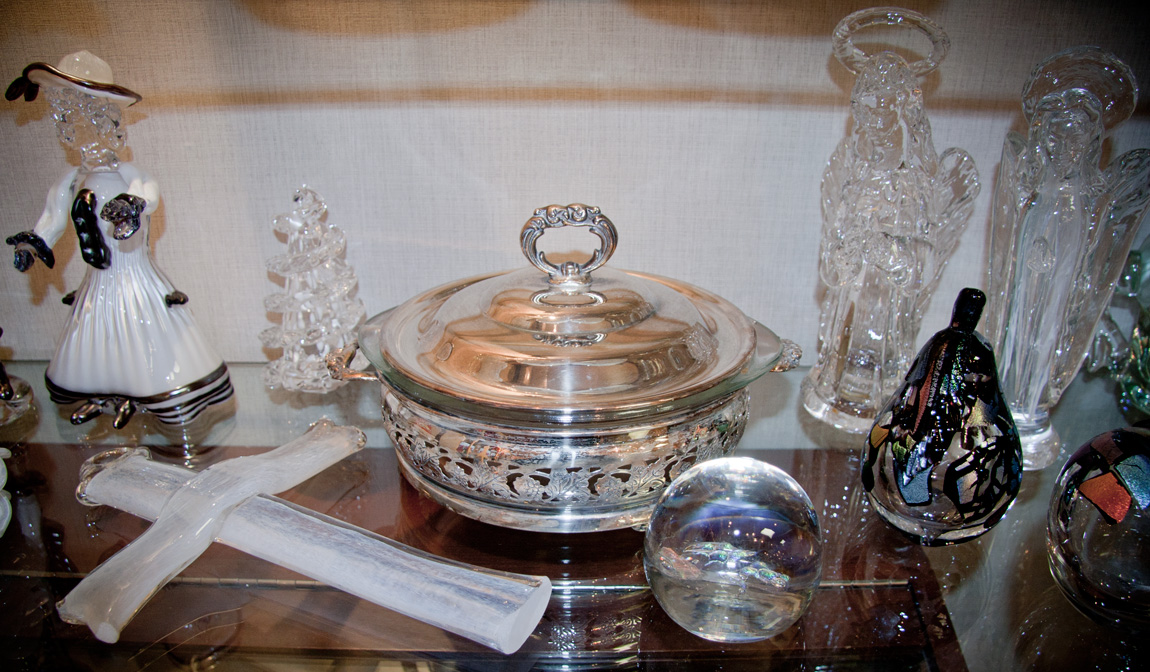 Your loved one immortalized forever. Generations will cherish your loved one's ash remains fused in a glass sculpture. Choose from a number of different designs or have one custom made.
Maestro Angelo Rossi has developed a special glass composition and technique from Murano that allows a small amount of cremated human or animal remains to be fused into commemorative glass sculptures of your choice.
A few reasons to consider a glass keepsake include:
Environmentally-friendly because the ashes remain in the glass. Ashes can be shipped to the studio or brought in. We can then ship the piece back to you safely packaged. We guarantee our shipping and our glass.
You may watch Angelo sculpt and create a masterpiece with your loved one's remains and participate. Angelo's work has been a collectible since the 70's and increases in value over time. The piece of art will be personalized, accompanied by a certificate of authenticity and signed personally by Angelo Rossi.
For a fee we will close the studio and allow you and your family to be a part of the experience. Imagine a keepsake for each of your siblings or family members. Share in the experience together or leave the ashes and have Angelo create your keepsake.
Above pricing does not include sculpture.
Photography credits on this page: Venice, The Grand Canal ~ Wolfgang Moroder (cropped from original). Angelo Rossi ~ Amy Seagram.