Celebrate your birthday at the Angelo Rossi Galleria!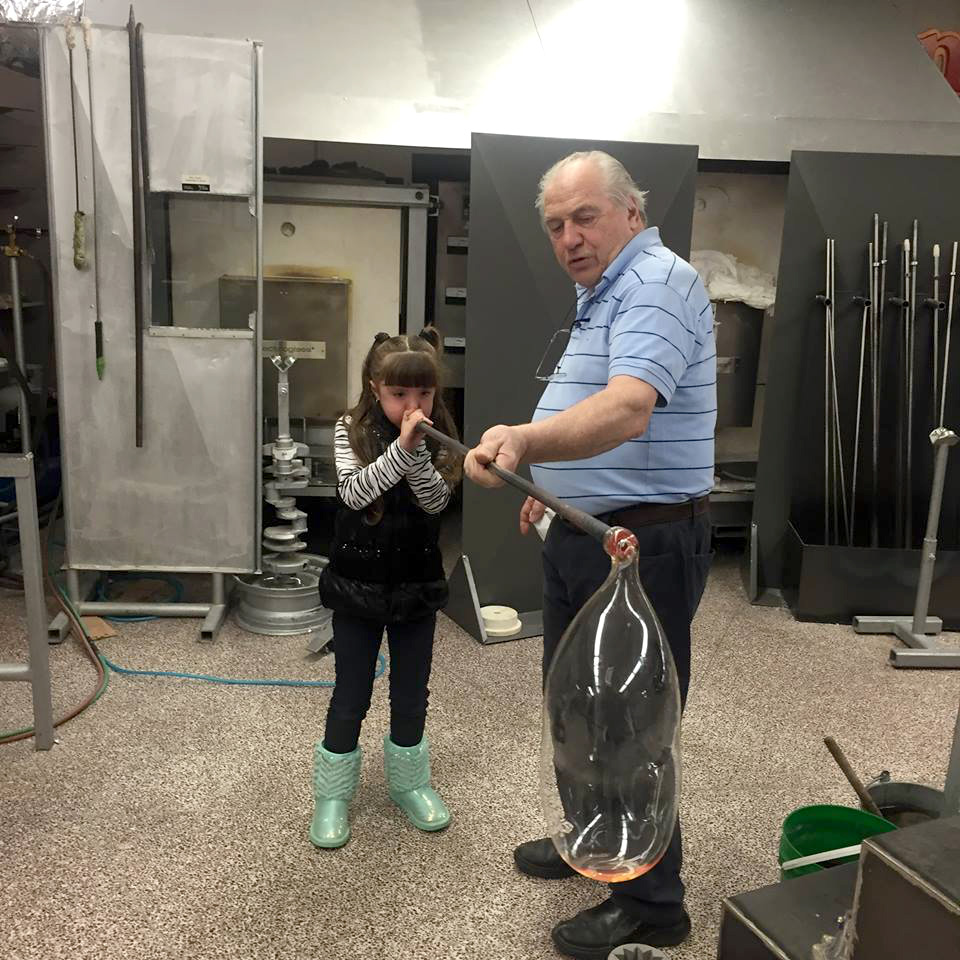 Schedule a visit to the studio for your next birthday party. For $20 per child (birthday child is free) they get to blow their own glass balloon and watch a master at work! (Birthday party is for viewing the glassblowing show only, food/drinks not included)

Choose us for your school trip destination! Glassblowing is an art form that never ceases to amaze and inspire. Get your student's undivided attention with this once in a lifetime show. Call Diane at 905-354-1200. Open to Niagara Region school boards, surrounding areas and the U.S.. Teachers will receive a free glass blown gift blown by Angelo.